Marketing Support
Being good at design has made Chamaeleons of us all here, of course, we know a thing or two about helping businesses to stand out from the crowd, but all this showing off comes with some fantastic subtleties which you may like to take advantage of. At Like Wildfire, we are rather adept at blending in when the need arises too...

... we provide seamless Marketing Support for many of our long term clients, moulding our talents and services to suit the marketing needs of each business, and ensuring that every company has their marketing when they need it, from dedicated and experienced designers and talented technical support on demand.
No waiting lists here if we're part of your team.
Travel & Tourism
CASE STUDIES
National Tourism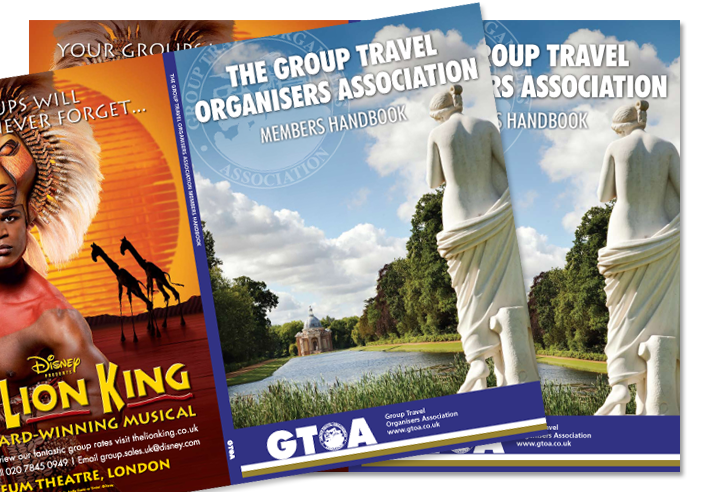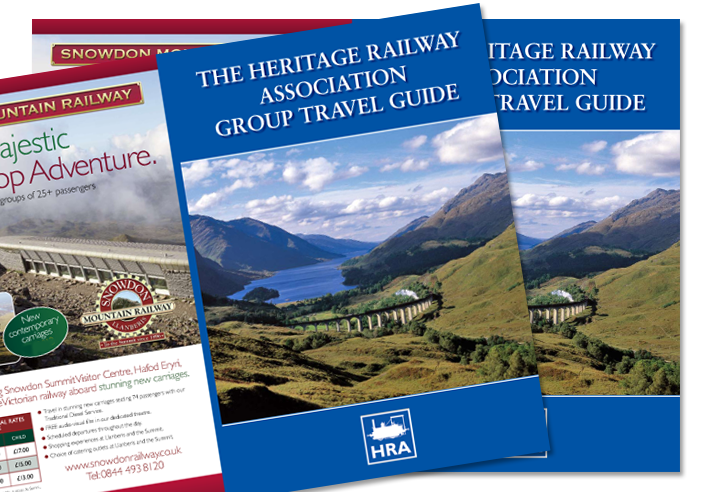 Group Travel Organisers Association commission a broad range of directories which are used by National Tour Operators. Louise led Wildfire's design team in collating and compiling the data for hundreds of Natoinal attractions, placing adverts by category and organising calendars of event listings by area.

Due to the nature of the industry, the large directories were collated and produced to the highest level of precision, in very tight timeframes, for distribution across the UK.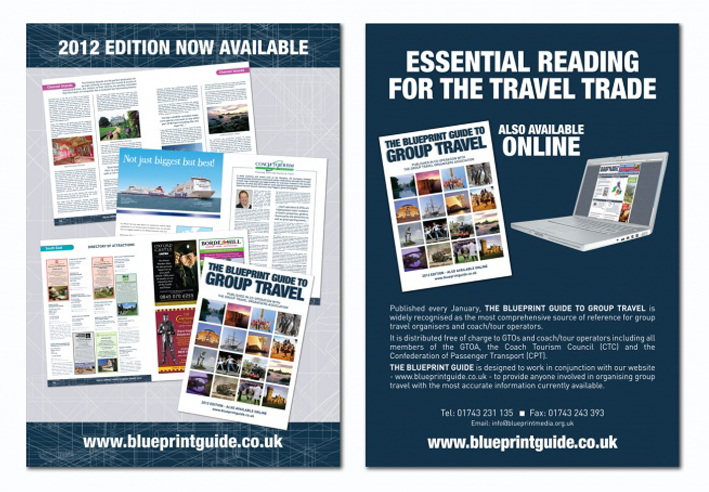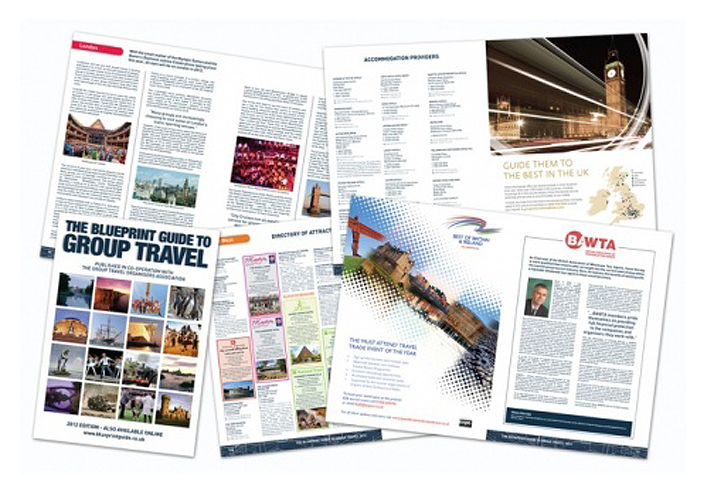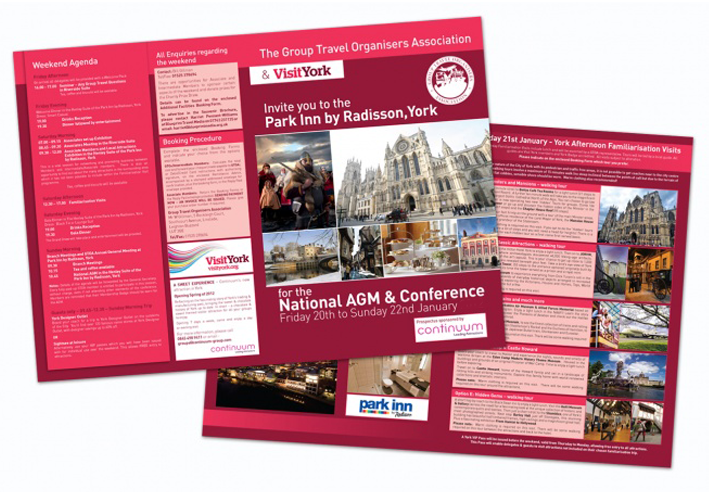 Blueprint Travel Media instructed us to produce an annual directory of listings which extends to over 300 pages. Louise's approach to this work was to plan out and paginate the entire publication meticulously. Collating and compiling the complex and extensive data, regionally listing activities, attractions, events and operators, interspersing with appropriate display adverts and calendars.

As is often the case, the travel and tourism industry needs to stay one step ahead of the curve with marketing initiatives. Wildfire's work with these publications was translated into interactive, online directories which were ahead of their time. Listing the events online and publicising this service to the masses became a major part of the marketing activity which led to a reduced need for expensive print and an increase in email marketing use to reach Operators and advertisers alike.

Once again, the highest level of precision, accuracy, organisation and efficiency was essential to meet these deadlines and come in on budget.
Tourism Marketing Management
CASE STUDY
Shropshire Tourism
Attracting tourism to our beautiful county is a delight because we have so much to offer! With many years experience in designing marketing campaigns across a range of media, it's a privilege to inform and entice visitors to share Shropshire's wonderful sights and attractions. We carefully consider appropriateness of message, and write copy with on-brand tone of voice, tailored to fit digital and digital media. Everything is designed to target specific demographic audiences for each event or attraction.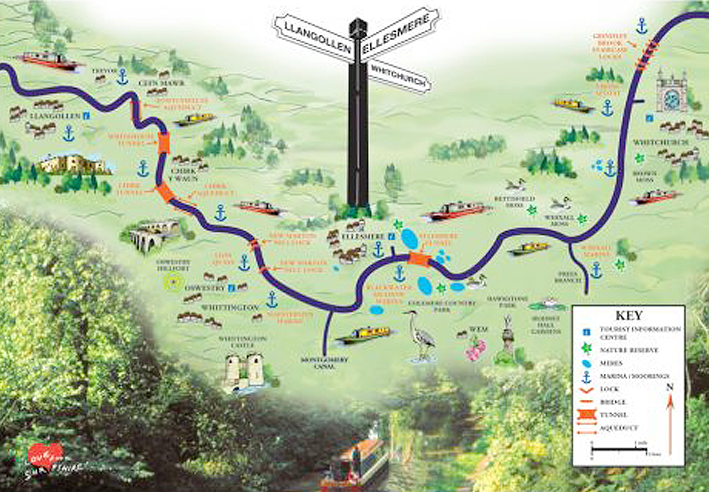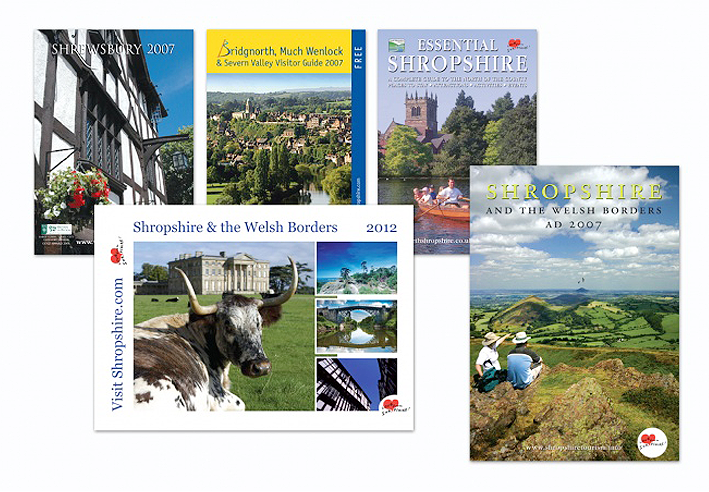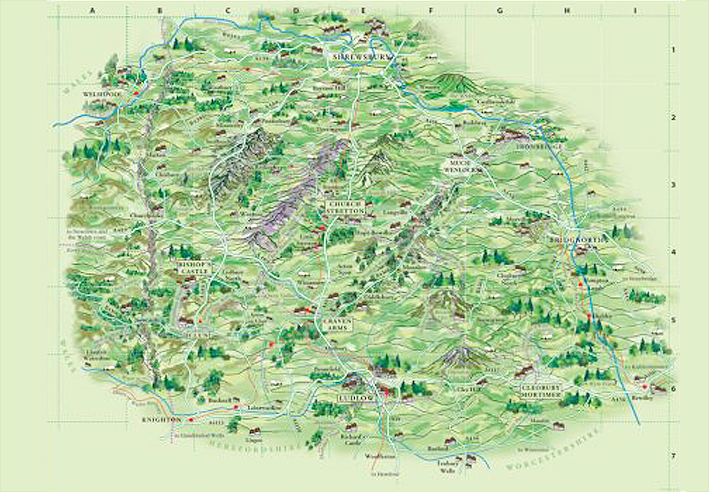 Shropshire Tourism awarded Wildfire the contract to act as sole marketing support team for 9 consecutive years. We planned and managed their entire suites of Tourism Guides for Shropshire. This included businesses from the hospitality, accommodation, visitor attraction and tour operator sectors.

Louise directed the team in preparing adverts and designing content to fit the style of each publication. The wide range of display advertisements were designed, prior to management of the approval process and print prep for each. Louise liaised with each advertiser directly, on behalf of Shropshire Tourism, following their work protocols and ensuring customer satisfaction and succesful results.

The design team brought together the editorial pieces for each town and village, selecting appropriate local photography to illustrate the themes in each issue and highlighting relevant forthcoming events.

Wildfire also designed and illustrated a number of area maps indicating many of the famous landmarks, hills, points of interest, town names, major roads and facilities in Shropshire. These were commissioned and directed by the county's Tourism Association and approved at various stages of their progress before featuring across the publications and media in use at the time.

With our help, your business marketing takes shape swiftly, our attention to detail ensures every opportunity to market your business, industry, product or service will be considered and utilised, delivering measurable returns on investment.

Travel & Tourism
CASE STUDIES
Shrewsbury Town Tourism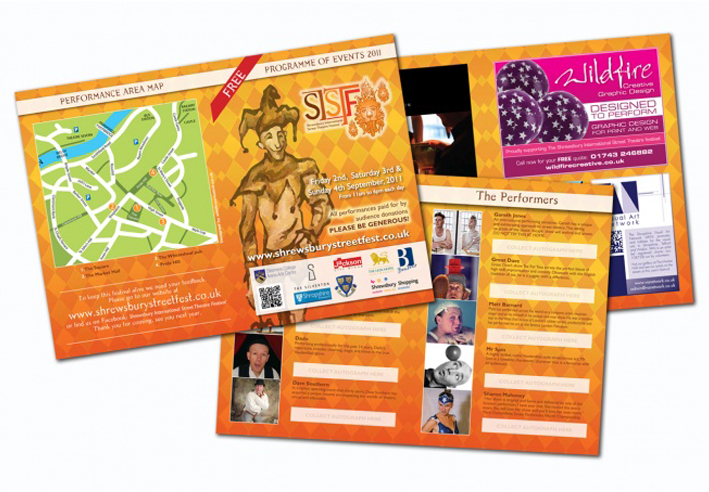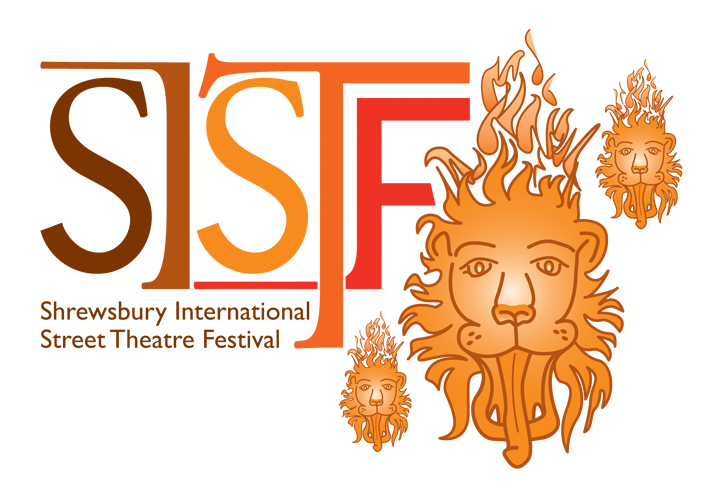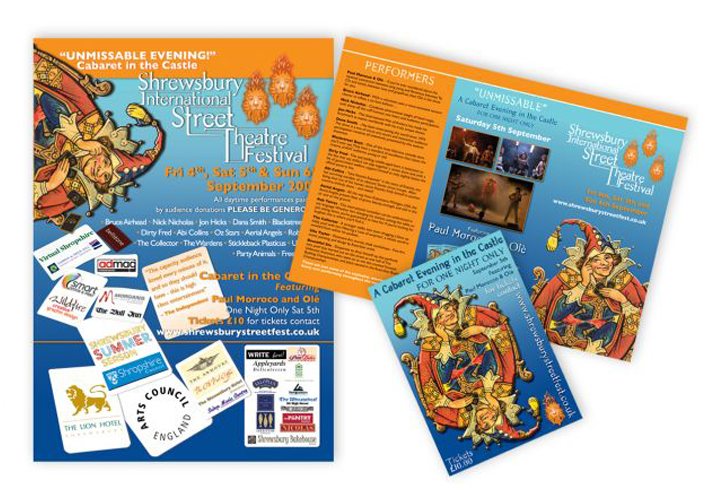 Shrewsbury International Street Theatre Festival was an ambitious Arts weekend and brainchild of a wonderfully creative performer who dared to dream big and brought a weekend of theatre and arts to Shrewsbury Town Centre for seven consecutive years. Initially Wildfire were commissioned to design a brand which would encompass the diverse, theatrical and artistic nature of the event, as well as its location, to include the heritage of our town. The event held across the town centre, created a wonderful festival atmosphere with closed streets and World Class performance artists from all over the world!

Our work rapidly extended to design and marketing support for the whole event, from the start, including all marketing literature and liaising with every supporter, sponsor, advertiser and performer, to collate artistic content for the marketing, produce plentiful on-street advertising, banners, posters, ticketing for evening performance etc.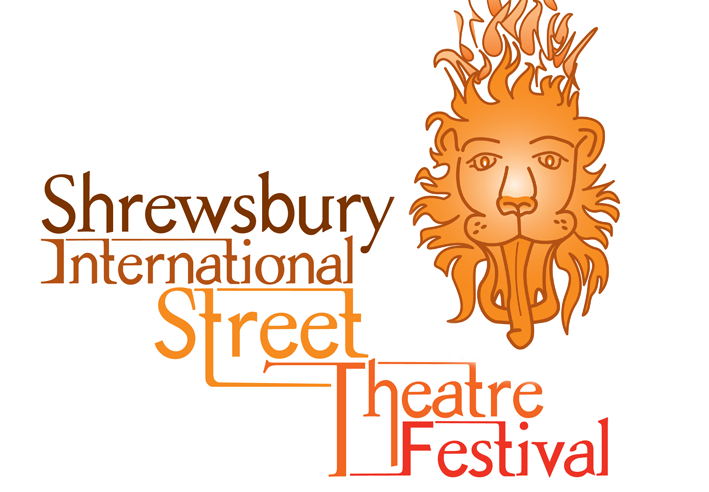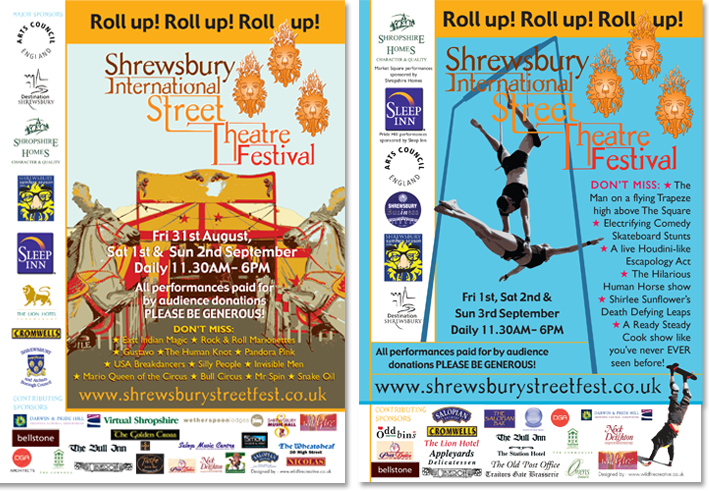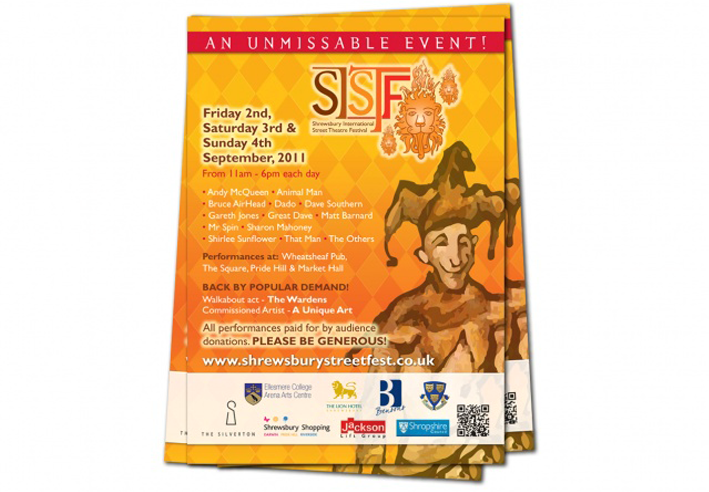 Creative Director - Board of Directors Following the phoenominal success of the first event, Louise was invited to join the Board of Directors as Creative Lead. Planning for the next event began immediately after the first weekend's curtain call. Marketing activity was intensified and preparations for additional advertising to attract tourism from further afield, into Shrewsbury was prioritised.

We secured vital Arts Council Funding and generated cost-covering income through sponsorship from local businesses. This role was diverse and exciting, it involved creative planning and direction to various teams from the planning and production through to physically assisting at the event and personal presence to advise and guide our visitors.

Budget control and maximising output for minimal reliance on 'public purse' were key to the success of the events. Creative solutions with maximum impact were essential part of delivering the ongoing brief.
Travel & Tourism
CASE STUDIES
English Heritage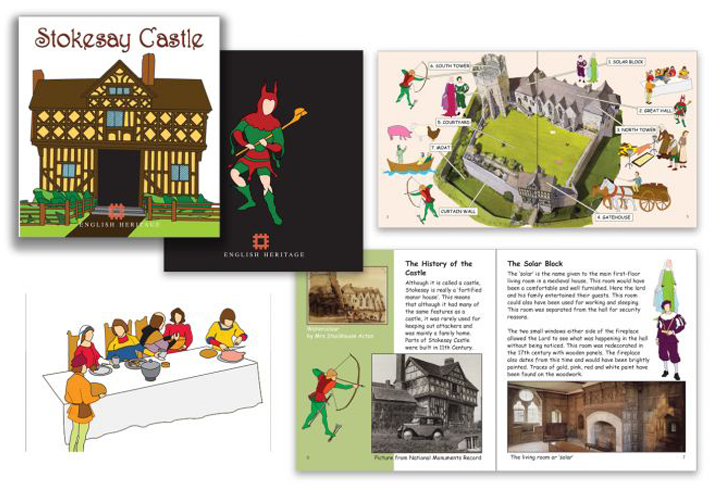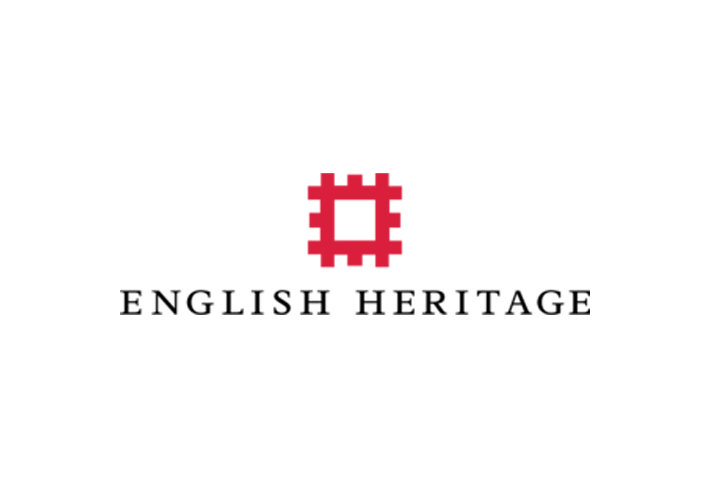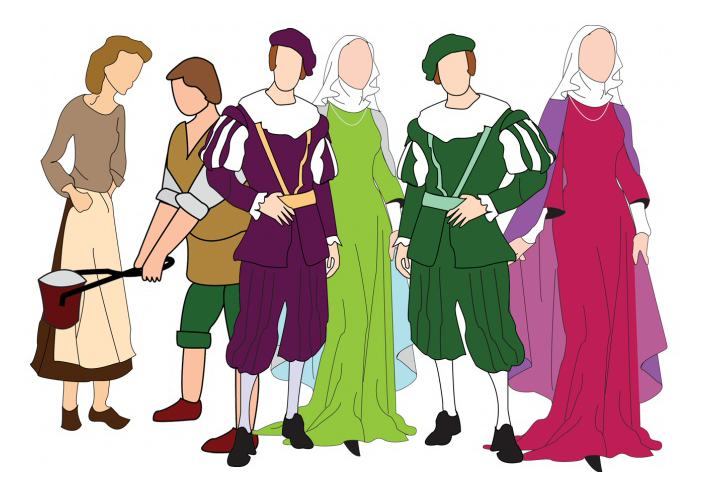 Visitor Guides require in-depth planning to achieve the right voice. The user is already through the door, and the guide needs to inform and reveal the magic of the venue. Guides need to carry the message to different age groups and encourage further engagement in the attraction, as well as form a keepsake for future reference which, in turn, should encourag return visits and recommendations.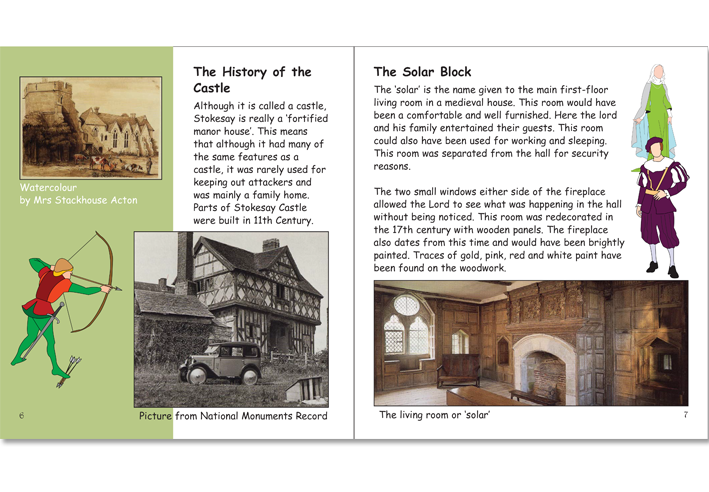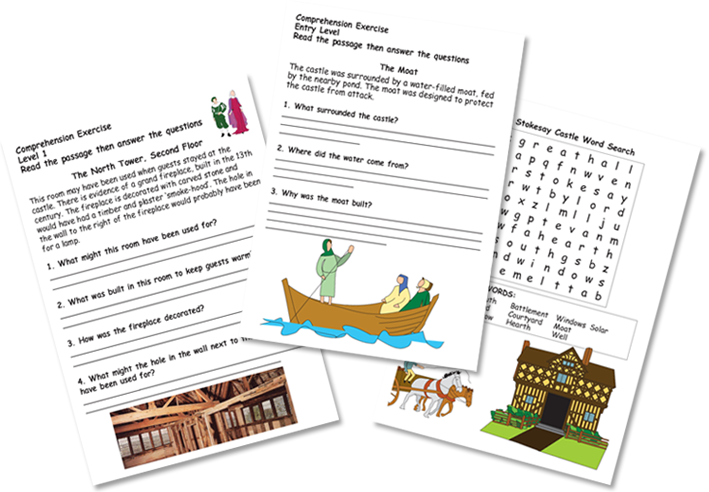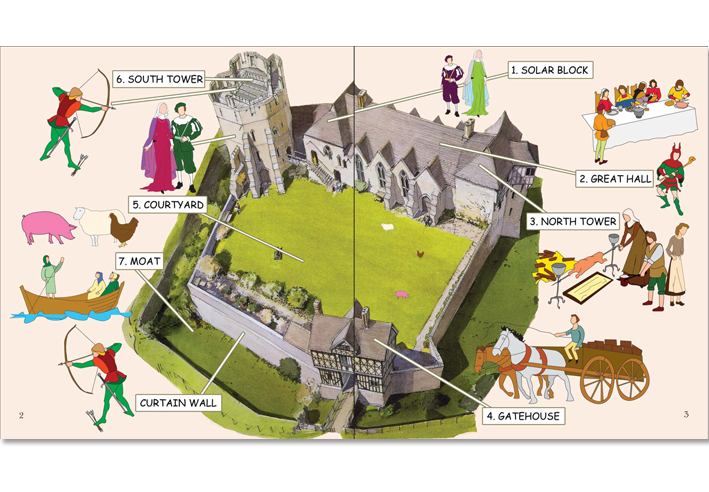 English Heritage invited us to produce a visitor guide and worksheets for Stokesay Castle in South Shropshire. The brief involved illustrative and informative work with wide appeal and longevity for repeated print runs and long term use. An excellent way to make the most of any budget! Worksheets were aimed at school groups, many of whom based elements of their history curriculum teaching around the visit to Stokesay Castle.

Local tourism marketing projects always catch our eye, sharing the historical features of our county is something we all do when welcoming friends and family from out of county, so to turn our professional eye to this 'show and tell' element of marketing allows designers like us to get fully involved in the sharing process.

We begin by understanding the expectations of the visitor and researching trends in footfall attraction to other venues. The elements of a venue or attraction then need impactful visual focus with clear messaging, in order to capture imaginations and engage the viewer. Once you have this, the marketing must be self-supporting at every stage, all the way through to the door and into the venue. From initial connection with any element of the campaign to the moment the customer engages with the attraction, consistency of voice and message is essential.

Talk to us about making more of the resources you have to hand and how you can achieve more impact and wider interest in your attraction.


We have proven results in efficient, cost-effective marketing support.

We take the time to learn how you and your business tick, by working alongside your team.
This covers everything you can imagine, from managing your annual marketing budget to allow for updating and re-ordering marketing materials such as product brochures before you actually run dry; to keeping up with your regular advertising within tight deadlines. We proactively update your online catalogues and sales pages with features & benefits or infographics and special offer adverts on your home page.
We soon learn the natural flow of your business and will support you in every way - without the often prohibitive costs of employing your own in-house marketing department.

NOW do you feel like there's always been something missing?
Just let us know your creative-support wish list and we will happily add your corporate colours to our flexible palette.
We use cookies to track usage and preferences. Click the accept button below to allow our website cookies to store cookies...